Single?
Socially awkward?
Ugly as fuck?
Maybe you should consider finding your love online. According to a recent eHarmony statistic, one in eight couples now find each other online through dating websites. Whether they get married is another story, but sites like that have made it their business to get you laid.
Free sites -
The best free dating website to use is
PlentyofFish.com
Unfortunately, because it's free, it's attracted a lot of creepers/pedophiles/girls-who-actually-have-dicks
You take with the good with the bad and maybe - just maybe - you'll end up with a mate. Let's hope she doesn't look like the 'chick' above.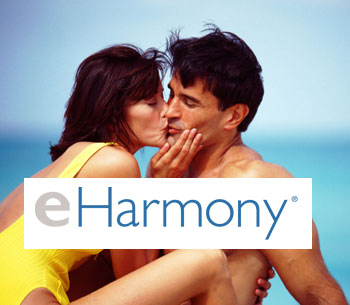 Paid sites - eHarmony
Apparently, eHarmony is now responsible for about 5% of marriages in the United States. That's insane. They place a lot of emphasis on their unique, in-depth questionnaire that will find you your perfect match in the online dating world. They have plenty of success stories to back them up. Clearly, they're the
number one playa in the industry.
Oh, and eHarmony also has sections for those who only want to date Blacks, Christians, Jews, and old people (lol). I guess this is assuming you're of the same faith, but I'm sure it's useful for the KKK and such.
All right I can kinda see the Jewish nose


But how much does eHarmony cost? It doesn't cost anything to fill out the eHarmony questionnaire, receive your Free Personality Profile, and be matched up with prospective partners. You only pay when and if you want to communicate with one or more of your matches. eHarmony offers four subscription rates:
$59.95 for one month
$110.85 for three months ($36.95 per month)
173.70 for six months ($28.95 per month)
$251.40 for 12 months ($20.95 per month)
That's pricier than I thought it would be, but I guess true love is priceless (should I work for eHarmony or what?)
The next big company is
Match.com
, who will pair you up with a bang-buddy for only $29.99 a month. The into to their site is pretty clever - apparently they've picked the top 30 or so singles on their website and liberally sprinkled their lovely faces on the opening page.
See all these beautiful people you can meet? Well, prepare to be introduced to people who look about half as cute as they do. Such is the nature of the beast, I suppose.
This is exactly what's going to happen
Now, if any of my readers are married, you may be thinking
MY PARTNER WILL BE REALLY PISSED IF I LOOK FOR SEX ONLINE
. Fear not, there's a website for you too.
Ashley Madison is a dating website that has been featured on several crappy TV shows (see above). It's a service that discretely hooks up horny married people with other horny, married people (or prostitutes - see above).
If a girl sends you this picture online, she's not a girl
This discreet dating site has three different packages for you slimy people: $49, $149, and $249. The former gets you enough 'credits' to contact 20 people, while the other packages have scalable numbers of credits.
Just like in real life, the more you pay for, the more you fuck.
If you just don't care, have no morals, or are really drunk on a Friday night, Craigslist is probably your best bet. It's filled with people just like you (and rapists).