Today, we had two guest speakers come in to talk to my anthropology of religion class about pilgrimages. Now, as my avid readers know, I am not a religious person at all. However, I was very interested by the idea of a pilgrimage.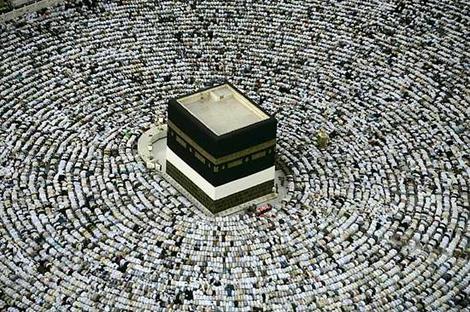 The first speaker told us about how he traveled around the Japanese island of Shikoku for 60 days visiting 88 different Buddhist temples. You can find out more about it at the
the wikipedia page
. Anyways, the speaker said that he and his son hiked the 1200km journey and were given places to stay, delicious food, and great company along the way by the Japanese people. It sounded like a great way to spend a summer between semesters (if I didn't have to worry about work experience or money....)
The other speaker talked about the pilgrimages of Santiago de Compostella, the Muslim Haj to Mecca, and a couple others that sounded interesting. I'm not even that spiritual, but I feel that I would really enjoy and learn a lot about myself from these sorts of pilgrimages.
So, what do you think? Would you be interested in a pilgrimage or not?